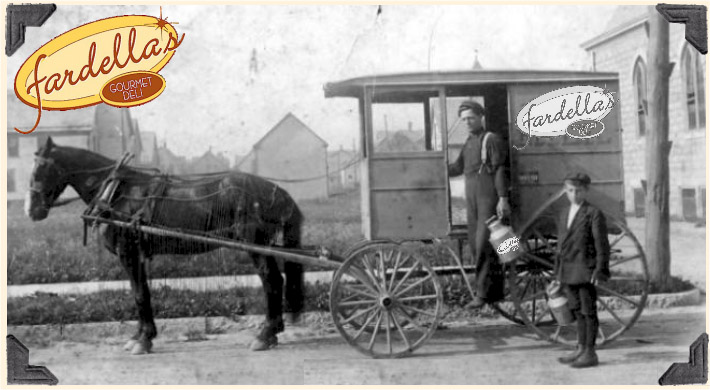 The Fardella Story
Four generations ago, our Great Grandfather Fardella delivered his specialty food products to Southeastern Ontario. He believed that food, like most everything in life, should be enjoyed to it's fullest.

Great Grandfather's beliefs inspired the name for today's Fardella's Gourmet Deli. Over the years we have changed, but great quality and great value are still the order of the day. We know you will enjoy our newest selections!

You'll only find the finest quality items under our name. It is a matter of pride and dedication to our belief of providing quality food for our customers. Delectable deli that offers wonderful, superb, rich and hearty flavors and taste. Fardella's is a celebration of gourmet deli, one bite at a time.